THREE CHANCES TO HEAR CLARK:
Sept 16 at 6PM at The Palace Theatre Syracuse, NY
Sept 17 at 9AM and 11AM services at Redeemer Church Utica, NY
*FREE ADMISSION*

ABOUT CLARK KELLOGG:
CBS College Basketball Analyst; VP Player Relations for the Indiana Pacers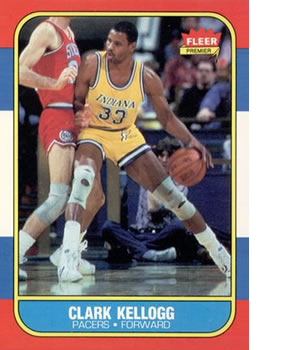 Clark Kellogg was named the lead college basketball analyst for CBS Sports' coverage of college basketball, including the NCAA Division I Men's Basketball Championship in July 2008. Kellogg has been a CBS Sports college basketball game and studio analyst since 1990.
Kellogg is only the second CBS Sports lead college game analyst since Billy Packer joined the Network in 1982. Kellogg called his first Final Four and NCAA Division I Men's Basketball Championship in April 2009. He joined CBS full-time in 1997 as a studio/game analyst for college basketball coverage. Kellogg served as a game analyst for the CBS TelevisionNetwork's NCAA Tournament coverage in 1993 and 1994 and as studio co-host for first- and second-round coverage from 1994 to 1997. He has co-hosted "The Road to the Final Four" since 1997. From 1990-97, he served as an analyst for ESPN's regular-season basketball coverage. He has worked for the Big East Network and Prime Sports.
Kellogg has served as television analyst for the NBA's Indiana Pacers broadcasts since 1990. He played for Ohio State (1979-82) and earned All-Big Ten and Most Valuable Player honors (1982). Kellogg was the No. 1 draft pick of the Indiana Pacers in 1982 and played five seasons before retiring with chronic knee problems. He received a marketing degree from Ohio State in December 1996. Born July 2, 1961, Kellogg lives in Westerville, Ohio, with his wife, Rosy, and three children.
His personal relationship with Jesus Christ has meant everything to him "It gives you a perspective, too, on how to go about living as a husband, a father, a man. There's a solid, unchangeable foundation in terms of your role as a husband, a father and as a man seeking to grow and to know God better."