Matt. 5:16 " In the same way let your light shine before others…"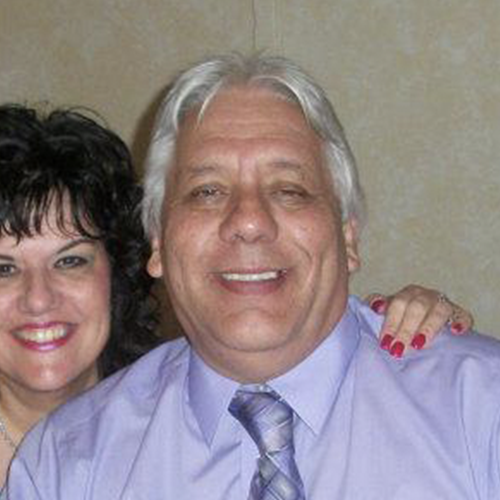 John S. Decharo
John Decharo was surely a light that shined before others. With John, it was that way from the start but during the nineties, it was his wife, Barb, who came to the Lord first in revival meetings held at Mt. Zion Ministries (now Redeemer). She had never before been to Holy Ghost meetings. That was the beginning. A friend had introduced her to the church and invited her to a small prayer meeting held in a home. When she accepted the Lord, it was transformational; her life was changed forever.
John was not so quick and it was eight years before he accepted the Lord but once he did, there was no turning back. John and Barb became part of Mt. Zion Ministries (now Redeemer) at the Rome campus. From the beginning, the Decharos stepped into the church family helping in every area they could and then some.
John's journey didn't begin in central New York. He was born on August 15, 1949, in the Bronx; a son of the late John and Mary Armetta Decharo. After graduating high school and attending college, John faithfully served his country in the United States Air Force during the Vietnam conflict. On December 2, 1972, in St. John the Baptist Church, John was united in marriage to the former Barbara Garofalo.
Following his discharge from the Air Force, he became a civilian employee at Griffiss Air Force Base, retiring in 2003 after 33 years of dedicated employment. He then worked for 8 years at Lowe's.
John served Redeemer Church and was the head usher at the Rome Campus. To him, church was not just a place he attended but was family. One member noted that John was "a father, grandfather, brother, uncle figure – a presence to any who needed him, even a guardian." He was at home with the littlest of the children playfully making sounds and pretending to have a conversation; a friend credited John with helping her little grandson to talk.  He had a warm welcome for everyone who crossed the doorway of the church. As another friend commented, "He had love for all he met. John never treated one person better than another. He was fair, smart and trustworthy and reminded me of my own dad who passed at 60. John was one of a kind."
The Lord blessed John with many talents and interests. He was a member of Mohawk Beagle Club and enjoyed rabbit hunting with his beagles. Even during his illness, he was concerned for the last litter of puppies to find good homes. John also loved metal detecting and he was featured on the television show "Exploring History's Treasures."  In every setting, John was a testimony to those around him.  He and Barb would always be reaching out; always instant in season to pray with people and offer encouragement. He walked out his life honoring God and being a witness to all.
Family, friends, and even strangers could count on him for any help that was needed. Even during his illness, others' needs came before his own. He encouraged and witnessed to those who came to encourage or help him – nurses, doctors, nurse practitioners, visitors left amazed at his faith and strength. The most important part of John's life was his family, especially his two granddaughters. That love could be seen by all. God's love could be seen by all.
After a brief battle with cancer, John passed into the arms of Jesus on Thursday, September 8, 2016 with his loving family by his side. John was a true light that shined for Jesus.
Matthew 25:21-His lord said to him, "Well done, good and faithful servant; you have been faithful over a few things, I will make you ruler over many things. Enter into the joy of your lord."